2012 Providence Hospital Caroling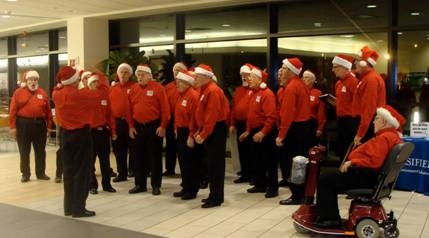 Caroling began in the lobby at Providence Hospital Novi. From there we were lead to about 20 nurses stations throughout the hospital.
This is a tradition that began over 30 years ago with the Oakland County Chapter singing at Providence Hospital Southfield where we also carol each year.
Our third evening is spent at Beaumont Hospital in Royal Oak.


Video of Santa Claus Is Coming To Town on one of the stops.