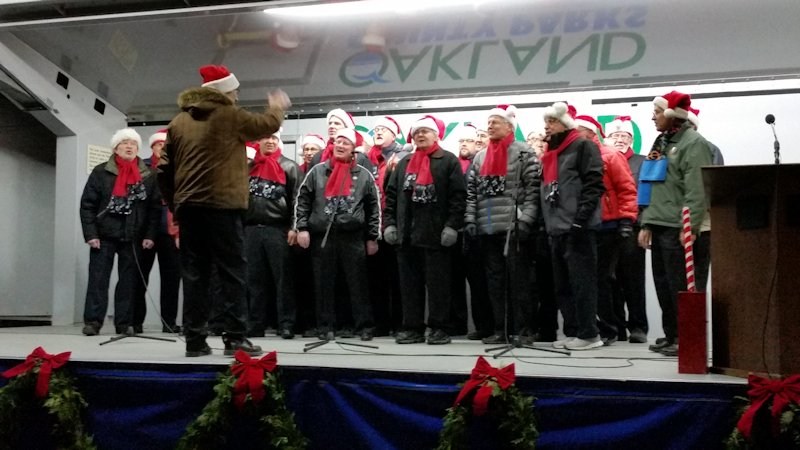 Songsters with John Paul directing perform December 1st for the Royal Oak Tree Lighting event.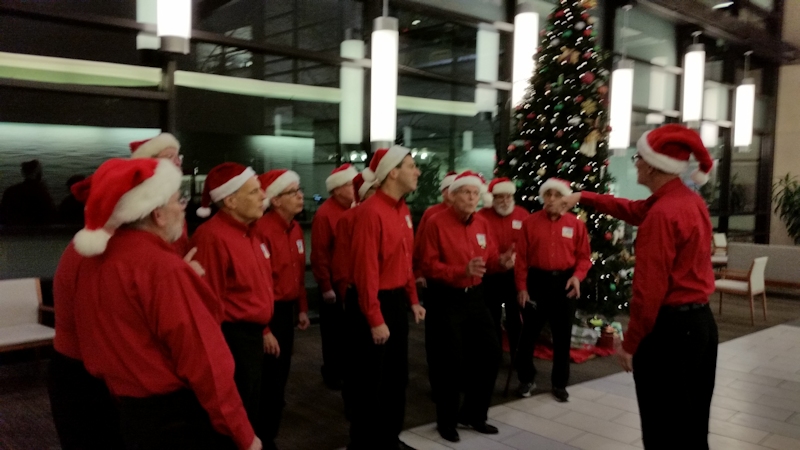 Singing in the lobby at Providence Park Hospital in Novi prior to heading to all the floors.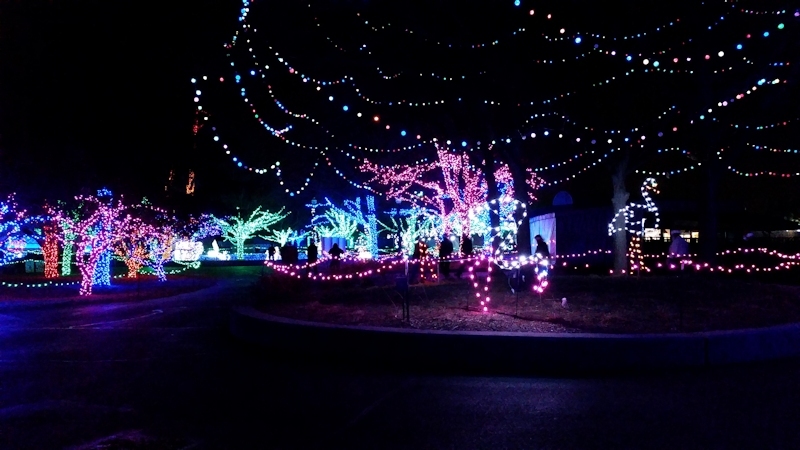 Singing at the Detroit Zoo Polar Beers event with small group of Songsters.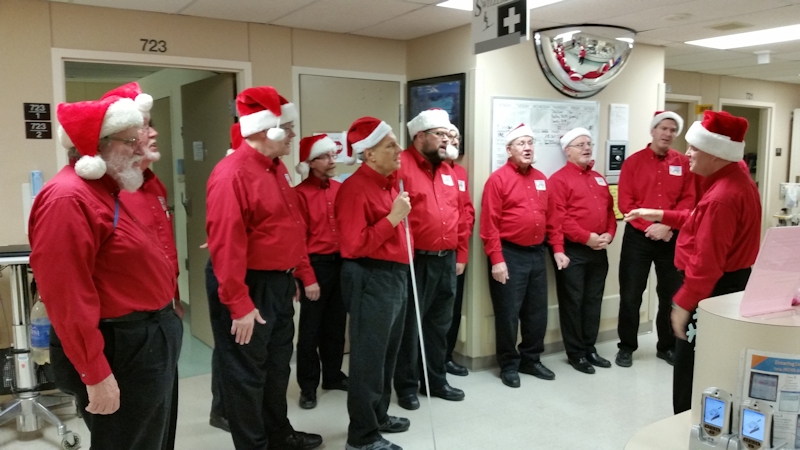 Singing on one of the patient floors at Providence Hospital in Southfield.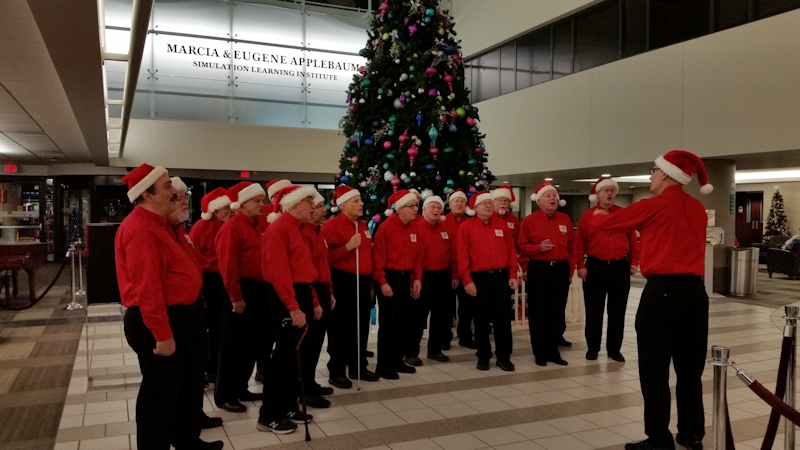 Singing in the lobby at Royal Oak Beaumont prior to heading to all the patient floors.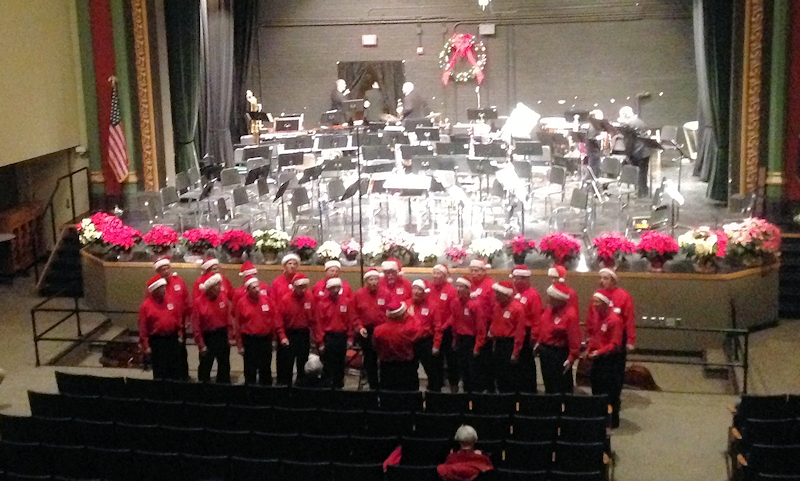 Singing prior to the Royal Oak Symphony Orchestra concert on December 16th.
Visit the Royal Oak Symphony Facebook Page.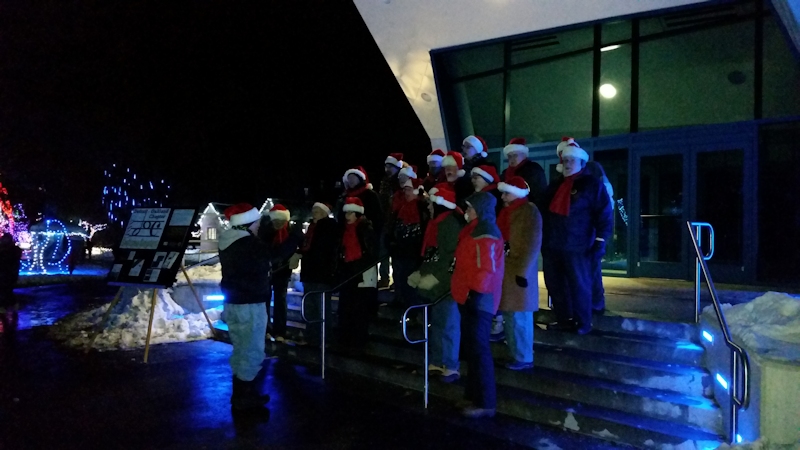 Performing at the Detroit Zoo Wild Lights event on December 20. Standing on the steps of the Polk Penguin Conservation Center. It was COLD!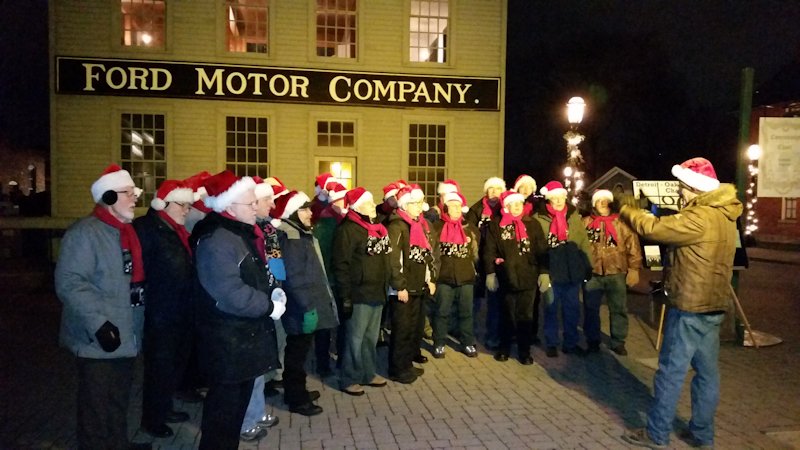 Singing at Greenfield Village's Holiday Nights on December 28.